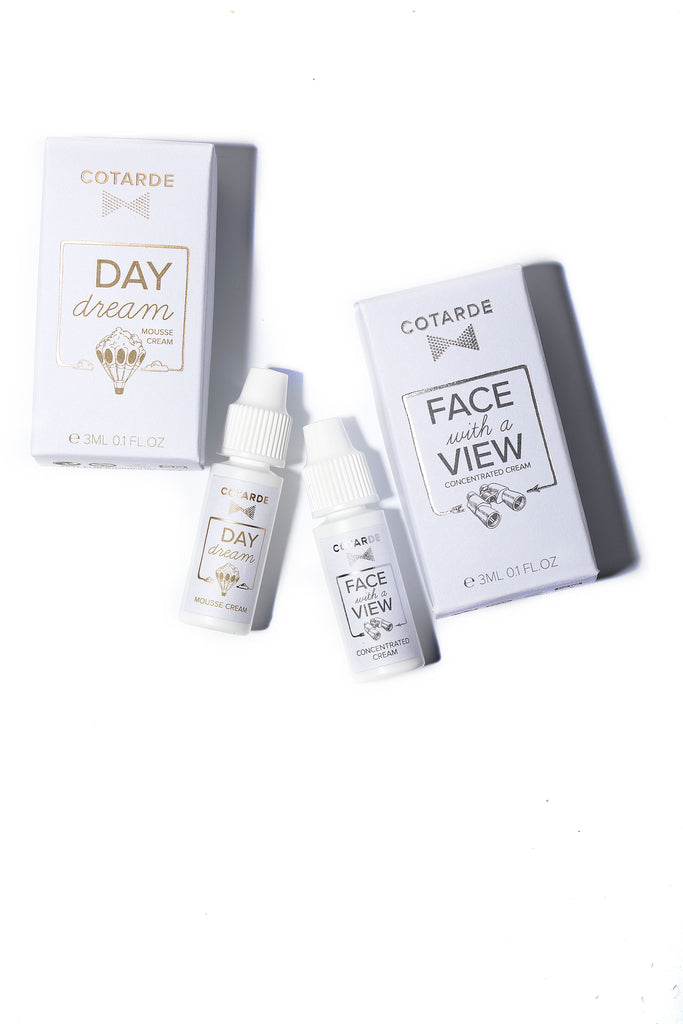 TRY & FLY
(2 x 3ml / 2 x 0.1oz)
Discover set of two miniatures.
Perfect if you want to test Cotarde.
Purse size, 100% recyclable.

Try & Fly with Cotarde...
take the ultimate duo in its miniature size (2 x 3ml / 2 x 0.1oz) while going places and experience instant skin boost!
DayDream Mousse Cream (smoothing and energizing with silicone-like effect but no silicone in it) and Face with a View Concentrated Cream (deeply regenerating with anti-stress and anti-pollution power) - they act together to protect and improve dehydrated, tired looking skin with wrinkles and imperfections.
Tested by pilots and travelers, perfect for those who experience harsh and unnatural conditions, changing climates and time zones, artificial lighting and air-conditioning or long-lasting sitting position.
Made for all skin types; prevent dry skin becoming drier and oily skin even oilier (learn more here ). Order now and feel the difference INSTANTLY!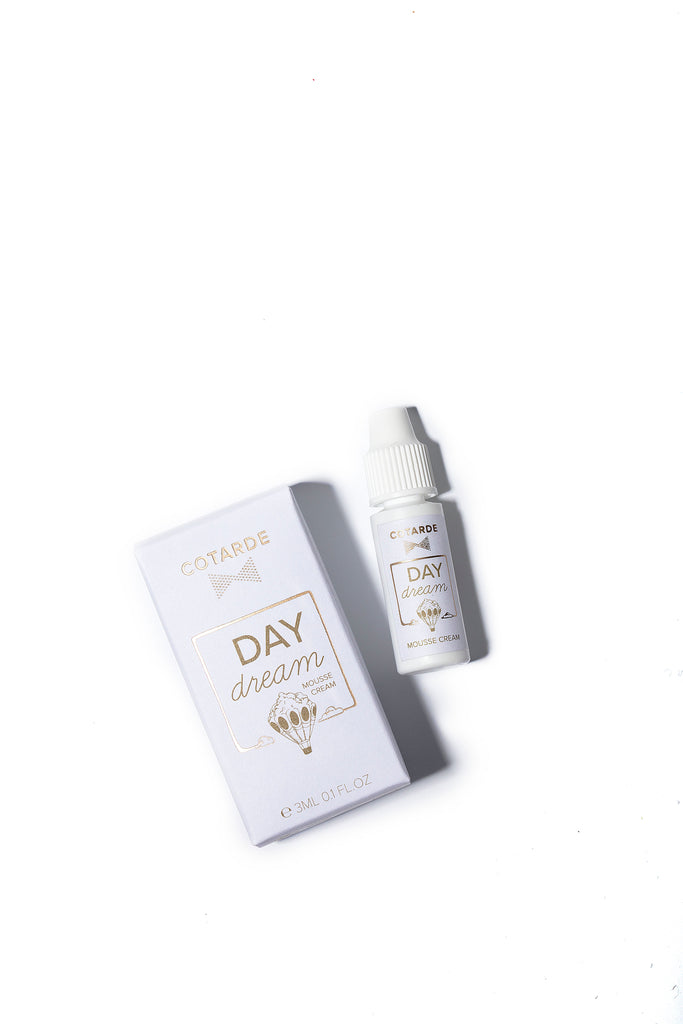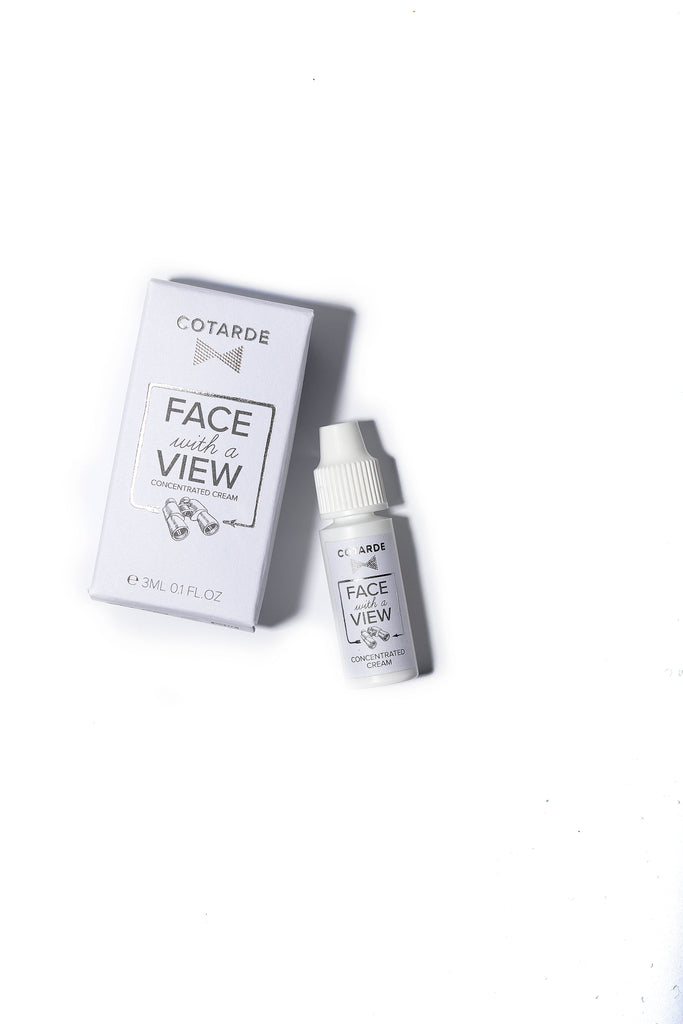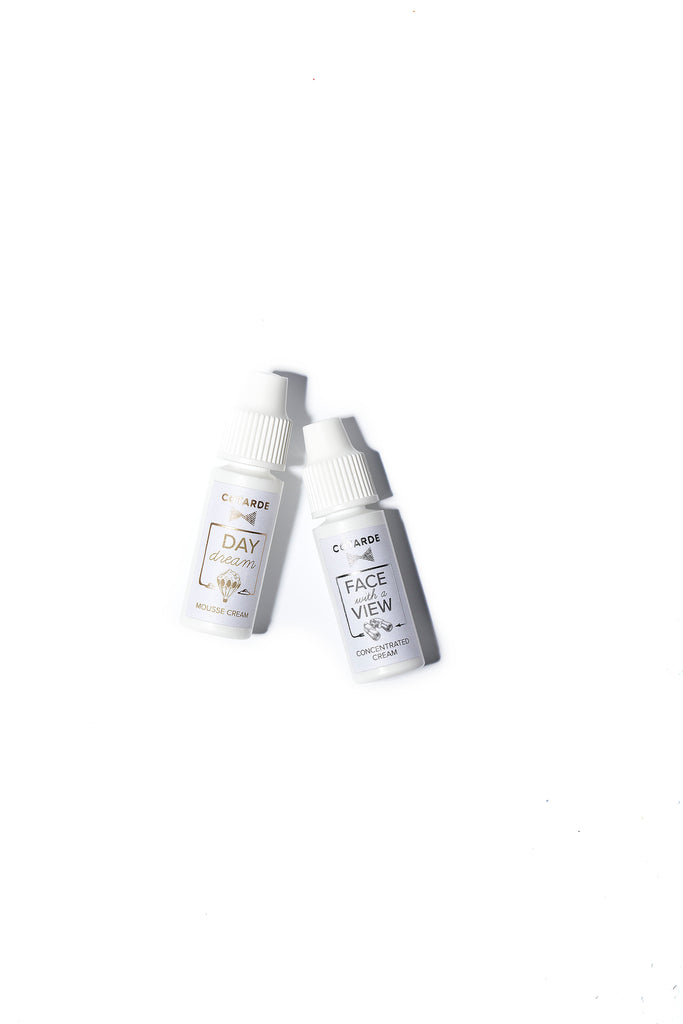 Try before you fly!
Find out if Cotarde is right for you ...
Get 2 Cotarde Miniatures now and enjoy instant benefits of DayDream Mousse Cream and Face with a View Concentrated Cream.
Products are basically for free but we do ask you for a small fee to cover the cost of packaging and handling (offer valid only in the continental US)
Discover the power of
DayDream Mousse Cream
(
read more
) to smoothen and energize your look within minutes 
Enjoy the benefits of
Face with a View Concentrated Cream
(
read more
) for anti-stress, anti-pollution skin regeneration 
Give it a try!