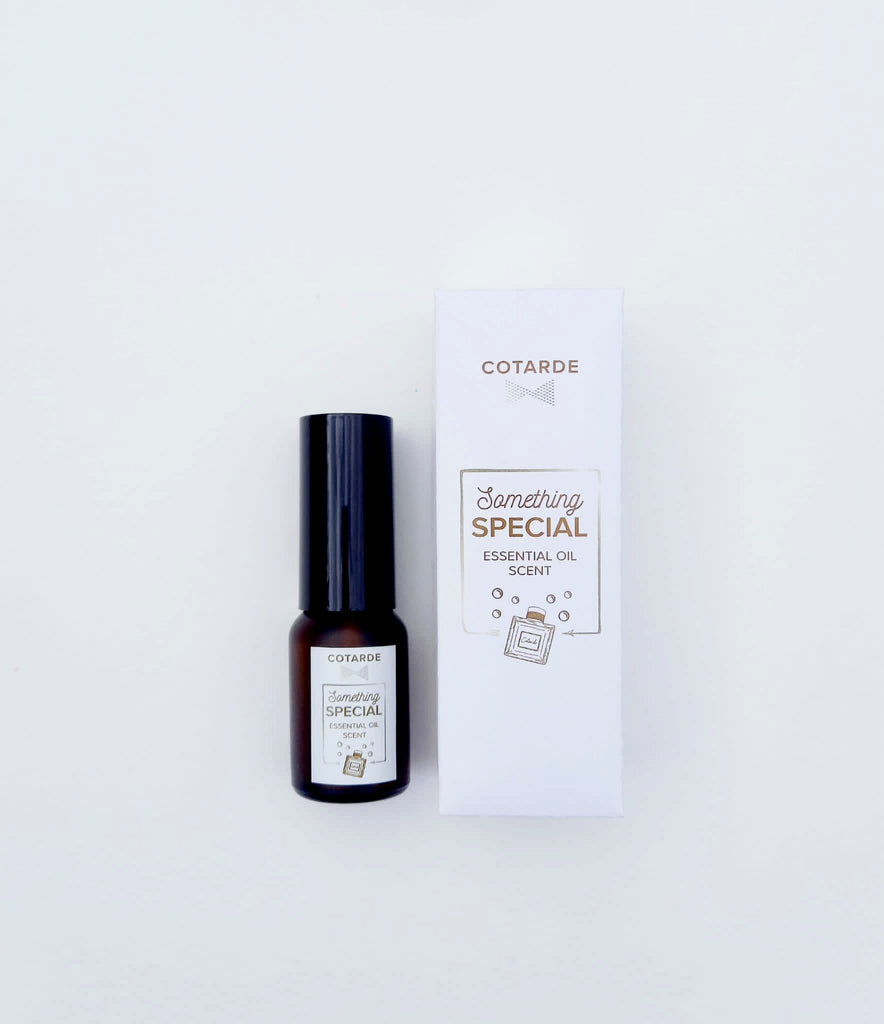 SOMETHING SPECIAL ESSENTIAL OIL SCENT
(10 ml / 0.34 fl oz)
Something Special was created to calm your senses, clear your mind and scent the air around you instantly.
Our newest addition to Cotarde product family is our skin-friendly response to the intense, stress-inducing times we live in. Something Special is a multi-tasking blend of pure and natural oils that works within seconds to reduce stress, purify your breathing system and rejuvenate the skin. It also helps minimize headache and migraine.
Benefits:
- Instant skin and mood enhancer and relaxation - discover its unforgettable scent!
- Skin moisturizing
- Reduction of stress, anxiety, panic and nervous tension
- Anti-septic, anti-bacterial and anti-fungal
- Highly effective and concentrated yet gentle enough for an extended use
- Fast absorbing 
- 100% natural
- 0% Alcohols, Artificial Fragrances, Mineral Oils, Parabens or Silicones
How to Use:
Use topically on your skin – around wrists, forearms, temples, behind ears or on décolleté to get an instant skin and mood boost. Inhale deeply to feel its full impact. Unisex. For all skin types.
Tested by pilots and frequent travelers.