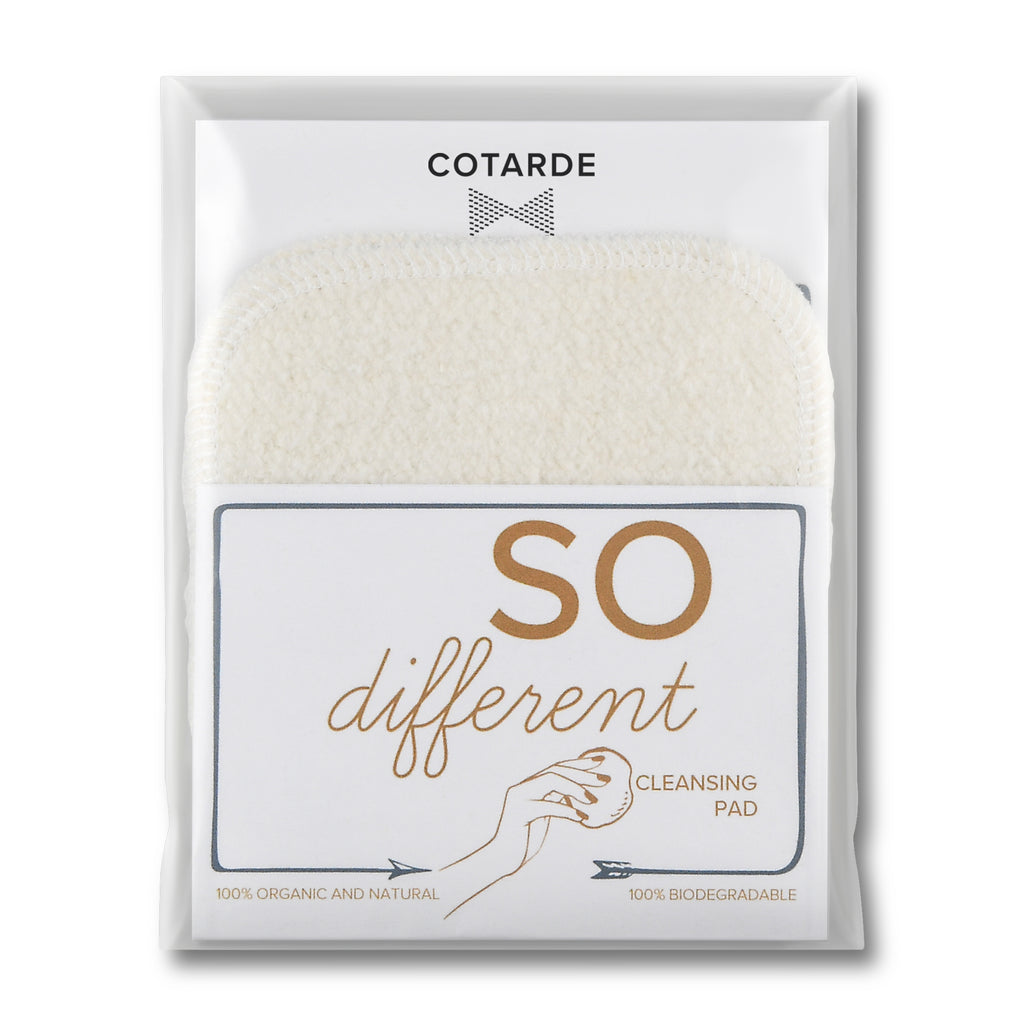 SO DIFFERENT CLEANSING PAD
(0.2 oz / 4 g)
100% organic.
100% natural.
100% vegan.

100% natural

100% organic

100% biodegradable including its bioplastic cellophane

Simple yet effective skin cleansing with a drop of water
Delicate scrub. The best alternative to disposable tissues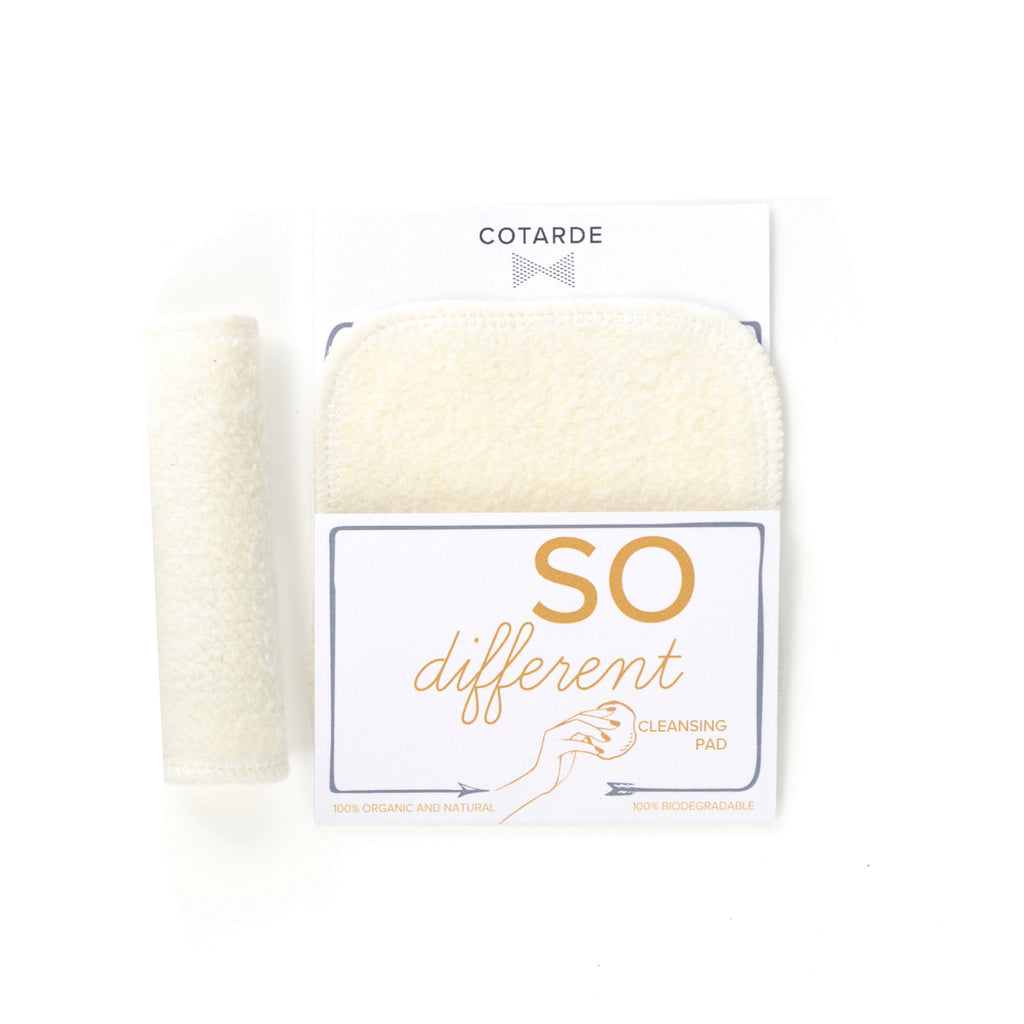 SO Different
The most advanced and truly eco-friendly cleansing pad Soft and versatile material for instantly purified and calm skin. Effective and reusable  for up to 30 times. With organic bamboo for ultra-soft feel and 0% harmful chemicals
100% organic, 100% natural, 100% vegan,
100% compostable and biodegradable.
Produced and transported with low impact, no-waste principles. Machine washable in cold temperature. Tumble dry. Do not bleach. Recommended for women & men. All skin types & all skin tones. Cold to warm climate zones - all seasons.
Ultra-lightweight and
cabin friendly. Pilot & Frequent Traveler tested  
Stop using disposable cotton pads
Cotarde SO DIFFERENT Cleansing Pad gently removes eye make-up and other impurities from the skin. Reusable and multifunctional. Ultra-lightweight and easy to travel with. 100% natural. 100% organic. 100% biodegradable – including its compostable packaging utilizing plant-based lactic acid adhesives. Produced with no waste standards. Use with Cotarde Head in the Clouds Micellar Foam or just plain water to remove make-up. Wash and leave to dry after every use. Unisex. For all skin types. Tested by pilots and frequent travelers
INGREDIENTS: 70% Organic Bamboo, 30% Hemp
HAND MADE IN USA
A word from the founder
The travel industry continues to be challenged for its environmental impact and we want to be your partner to achieve the goal of zero-waste travel, therefore, Cotarde has taken the next step and made a commitment that
all of our new products will be recyclable, refillable, reusable, or biodegradable.